Supporting the
Walnut Creek community and the community's youth since 1992
2023 GRANT AWARDS ANNOUNCED
The Walnut Creek Civic Pride Foundation has announced the award of 12 grants totaling $25,000 to local non-profit organizations that help to preserve and enhance the quality of life in the community.
​
The Community Grants program continues the Foundation's commitment to Walnut Creek. Since its founding in 1992, the group has awarded more than $650,000 in community grants to Walnut Creek organizations and programs. The Foundation also helped to fund the building of the All Abilities Playground at Heather Farm Park, the Splash Playground at Larkey Pool, and the Walnut Creek Skate Park and has provided college scholarships for local graduating high school students.
How to Become a Community Grant Sponsor or Donor: The Foundation invites the business community and philanthropic community members to become a member of the Civic Pride Sponsor Circle or to make an individual donation. If you would like to contribute to the Community Grant program, you may make a tax-deductible donation by credit card through this website or by sending a check, payable to WCCPF, to P.O. Box 31156, Walnut Creek 94598. Donate now!
​
2023 Grant Recipients
School Clothes for Kids
For 30 years, the Assistance League Diablo Valley has provided new school clothing for low-income and homeless youth, enhancing student self-esteem and positioning them to arrive at school ready to learn.
Interpreting the Botanical Wonders at Bancroft Garden
Sensory-rich interpretive signage will make the wonders of horticulture more linguistically accessible and meaningful to Ruth Bancroft Garden's 45,000+ annual visitors.
Creative Opportunities for Underserved Adults
Underserved seniors and low-income adults will have an inclusive space to engage in creative writing and visual arts through the Community Arts Center and Community Arts Foundation.
Summer Opera Returns to the Park
Festival Opera will again delight young and old with its free Sunday afternoon celebration of opera favorites in Civic Park.
Teen Wellness Support
Through the Walnut Creek Education Foundation, nearly 1,600 high schoolers and their families will have access to critical mental health, wellness, and prevention services at the Las Lomas Wellness Center.
Unique View of Wildlife Rehab Hospital in Action
A new camera will give Lindsay Wildlife Experience visitors a behind-the-scenes view of the work of the pioneering wildlife rehab hsopital.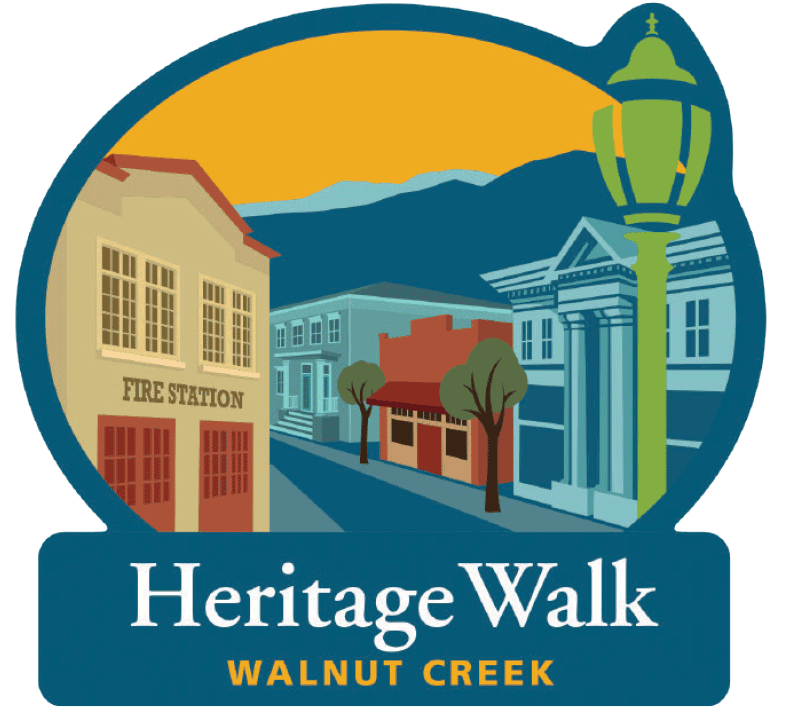 Bringing Walnut Creek History to Life
Downtown History Walking Tour participants will be "wowed" with the updated tour booklet offered by the Walnut Creek Historical Society.
10th Annual Short Film Competition
Independent filmmakers will screen their films this coming September in the Mountain Shadow Film Society's 10th Short Film Competition.
Trinity Center's Safety Net of Services
The Trinity Center will continue to reduce barriers to employment through weekly workshops for vulnerable adults who are re-entering the local workforce.
Expanded After-School Programs for Middle-Schoolers
Going beyond traditional classroom activities, The Creek: Middle School Youth Center at Foothill and WCI will expand its after-school programs to include hands-on, interactive learning activities in science, robotics, technology and the arts.
​
Presenting a Prom for Everyone
Thanks to PFLAG, local teens will have an inclusive prom experience this spring.
Soccer for Children with Special Needs
Children with special needs, ages 6-18, have more chances to experience group sports
through the TopSoccer program of the Walnut Creek Surf Soccer Club.
Grant Recipients since 1992
Since 1992, the Foundation has successfully raised and disbursed more than $650,000 to Walnut Creek organizations and programs.
Grant recipients have included:
Assistance League of Diablo Valley, Operation School Bell

Buena Vista Elementary School (Lemos Juntos)

California Symphony (music in the schools program)

Center for Human Development: PEP

Court-Appointed Special Advocates (CASA)

The Creek: Middle School Youth Center

Diabetic Youth Foundation

Diablo Ballet (school program)

Diablo Symphony Orchestra

Family Stress Center

Foothill Middle School, Homework Club

Gardens at Heather Farm (youth education programs)

Lindsay Wildlife Museum (youth education programs)

Northgate High School Parent Action Team (crisis counselors)

Walnut Creek Aquanuts

Walnut Creek Education Foundation

Walnut Creek Little League, Challenger Division
Walnut Creek Skate Park
Through the leadership of Foundation Director June Kirske, the Foundation raised $30,000 in private funds for the building of Walnut Creek's Skate Park at
Heather Farm Park. The Skate Park opened in 2006.
College Scholarship Program
In past years, the Foundation also helped to make it financially feasible for Walnut Creek students to attend college, awarding more than $25,000 in scholarships to exemplary high school seniors.
Pictured are the 2006 Scholarship Recipients (left to right): Katherine Soe
Tania Chen
Hannah Poursartip
Tym Blanchard